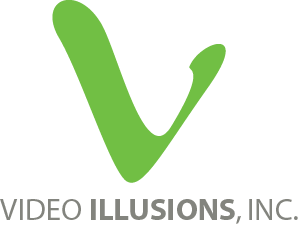 Video Illusions Inc.
For over two decades, Video Illusions, Inc. has focused on crafting influential creative work, both online and off, for leading brands across the country. Much like our industry, we too have evolved but what remains consistent is our "personal service & attention".
Committed to finding the best solution to meet our clients' needs and budget, Video Illusions prides itself in its ability to deliver concepts and messages effectively to the target audience through bold design and imagery. All of this done with great strategy, passion, and attention to detail.
And now more than ever, Video Illusions, Inc. suite of companies are your go to production partners for virtual events with years of expertise in virtual technology, attendee management, and shipping collateral and swag.  We work with your team to educate your planners, train your talent and consult with your business partners to help guide you into this exciting way of connecting with your meeting attendees. We are your virtual meeting experts that take you from plain webinar to virtual experience.
Video Illusions was founded in 1996 by CEO Mark Stutes as an all-digital corporate video production company which molded in to an internet company. Due to its growing success, the company was incorporated in 2000 and focused on all aspects of video production, live events, event production and streaming. The company's breadth of expertise has since branched into burgeoning areas of brand development, multimedia creation, and corporate consulting.

Typ A Marketing
Typ A Marketing is an award-winning full service marketing agency recognized as an innovative leader in the strategic planning and implementation of corporate branding campaigns. Leveraging over 25 years of combined business expertise and blending diverse career backgrounds, the agency provides a unique approach to building brand name exposure. With a primary focus of grasping clients' needs, Typ A is able to recommend and build campaigns with proven results.
Typ A prides itself on being an extension of a company's internal marketing department providing well-rounded strategic counsel to executives and exceptional thought to each of its campaigns. The company is focused on the details with an unparalleled understanding of how to exceed client objectives making sure every facet of a campaign is addressed while delivering effective results under tight deadlines and reducing overall costs.

Event Analytics & Design
Event Analytics & Design (EAD) is the brainchild of two industry experts with the mission of revolutionizing the event management industry. Our goal is to create a dynamic platform for registration, communication, and project management by exploiting the latest technologies and treating the registration process as data management. EAD offers an "end to end" solution with services including attendee management, event website design, data analytics and reporting as well as communications and collateral design and production. EAD also offers full event planning and production services by engaging and managing valued industry partners.
Why enter an already crowded field? Currently the market is too narrowly focused on simply gathering information and exporting spreadsheets. Not enough attention is focused on how the data can be utilized, ported and managed. By focusing on the gathered registration information as an asset, EAD looks for ways to simplify everyday activities such as badge production and reporting as well as innovating new ways the data can be used for communication, production and analytics. The industry as a whole moves too slowly in integrating the latest technology, innovations and trends.  EAD looks beyond current industry products and exams related markets and ideas to create an environment where solutions oriented design and development is championed.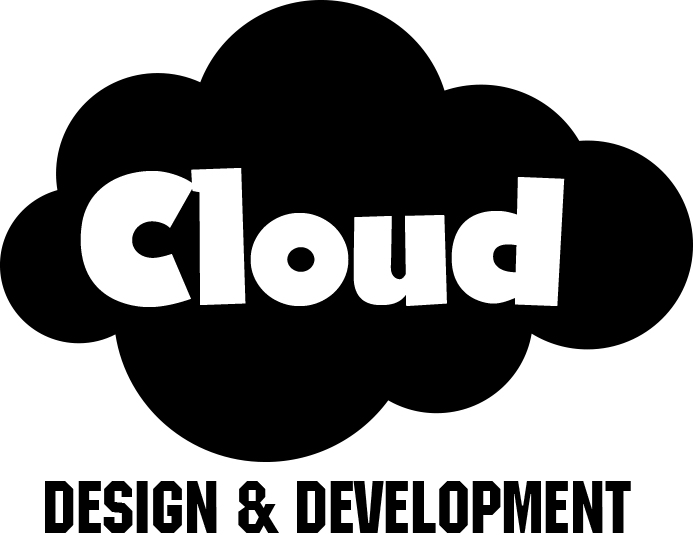 Black Cloud Design & Development
There's always been a black cloud hovering over Video Illusions, Inc.  Since its inception, a technological strategy has been central to the success in all aspects of the business from being an early adopter of digital video non-linear editing to creating servers from desktop PCs using Linux software so that we could have access to the kinds of tools our larger competitors had.  When much of the focus of the business went to web design and cloud application development, the question always was "What does any of this have to with Video Illusions?"
Introducing Black Cloud Design & Development.  The backbone of the other 3 V.I.I.P. companies, Black Cloud is the I.T. division that is the not so secret to our success.  Whether developing RFID solutions for events or creating server tools for our production team, we are always looking for the latest technology and tools to better serve our customers.
So when you engage one of our V.I.I.P. companies and need a website produced, app designed or database developed, you can be assured that there is a technology storm developing team at your service.
Contact Us
Video Illusions, Inc.
660 4th St #329 San Francisco, CA 94107 USA